Every kiddos birthday is a momentous occasion, a chance to celebrate their growth and create exciting memories. While the classic birthday party themes like superheroes and princesses are always a hit, why not venture into the realm of the extraordinary? In this blog post, we'll explore a plethora of unique kids birthday party themes.

1. Book Party - Where Imagination Comes Alive:
Encourage a love for reading by hosting a book-themed party. Choose your child's favorite book and let the magic unfold. Decorate with scenes from the book, plan activities based on its characters, and even organize a storytelling session to engage young minds. Here are some ideas for a Book Party!

Editable book cupcake toppers: I used these for my son's 8th birthday. He was obsessed with the Boxcar Children at that time, and they turned out amazing! I bought vanilla cupcakes at our local grocery store and put these on top - easy peasy. 

Coloring bookmark party favors: These adorable craft kits are perfect for emerging or established readers! Kids love bookmarks, and better yet to have one that doubles as an art kit. You could create these as a easy peasy party activity - set up a table with colored pencils, crayons, gel pens, and everyone will get busy coloring! The best part - no glue, no paint! You can also get non-personalized coloring bookmarks at a lower price point. 




2. Craft Party - Unleash Creativity:
Fuel the artistic spirit within your child by throwing a craft-themed birthday bash. Set up crafting stations, or focus on just one big craft. The kids can take home their masterpieces as a personalized party favor. I am a big fan of no paint at a kids birthday, so here are 2 low mess ideas!

Suncatcher craft table: If you are hosting younger children, and want a stress free craft these adorable kits are a great option. No glue, no paint. Kids will simply stick tissue paper onto the contact paper and create a piece of art for their window.There are TONS of options available from animals to vehicles to sports.




Plant Crafts: I am obsessed with these! Perfect for a summer birthday, or to being nature inside in the colder months. 

3. Reptiles Party - An Adventure with Scales and Slither:
For the adventurous souls, a reptiles-themed party could be a captivating experience. Hire a professional reptile handler to introduce the kids to fascinating creatures like snakes, lizards, and turtles. I have been to several parties with an animal show - the kids LOVE them! 

Reptile favors: Send kids home with something unique, like this chameleon suncatcher craft kit!

Reptile Coloring Tablerunner: Protect your table and give the kids something to do while they are waiting to eat! They can color the table mat as a fun party activity. 

4. Snow Party - Let it Snow, Let it Fun:
Who says winter parties are limited to the holiday season? Create a snowy wonderland indoors with artificial snow, snowflake decorations, and winter-themed games. You can also rent a snow cone machine for a chilly treat that fits the theme perfectly.

Magic Snow Activity: Gather bags of these for a fun sensory bin - kids LOVE  playing in fake snow. If you are feeling adventurous, add in colored water colors with eye droppers...and watch their eyes light up.

Snowglobe craft: Make these paper snowglobes - mess free and a beautiful window decor for kiddos. Low waste, low mess. Here is another snowglobe kit that would make a great birthday gift to go along with this theme!


Freeze Toys in Ice: I did this for my son's penguin themed party. Simply freeze toys in ice cub trays over night, and set up as a party activity in large bins - kids LOVE these. All these need a small tools, or even forks work great.

5. Cupcake Party - Baking Delight and Sweet Decor:
For the little bakers, a cupcake decorating party is SO MUCH FUN! Messy, but fun. Set up a cupcake station with plain cupcakes, an array of colorful frostings, and an assortment of toppings. Kids can let their creativity soar as they design their own delectable treats. 

Cupcake Edible Stickers: These are such a creative way to host a less messy decorating party, edible stickers!


Cupcake party favors: Kids had lots of treats after they ate their delicious creations, so send them home with something sugar free, like these cupcake mini craft kits! Or, these adorable cupcake themed bookmark craft kits. 

6. The Great Outdoors - Nature's Playground:
Take the party outdoors and let nature be the backdrop for an adventure-filled day. Organize a scavenger hunt, set up a campfire for marshmallow roasting, and engage in outdoor games like sack races and tug-of-war. This theme is perfect for fostering a love for the great outdoors.

Bug Craft: If you want to include a craft or party activity, again, I LOVE these suncatcher crafts. You can go on a bug hunt, and then kids can create these while discussing everything they saw! They can take home their creation as a favor...kids AND parents will be thrilled.

Dirt Pudding: You have to make these little cups if you host an outdoor birthday...they are just too much fun.

Cricket candle holder: Make a statement with this one-of-a kind candle holder, I am OBSESSED! Add this onto a plain cake, and you are done!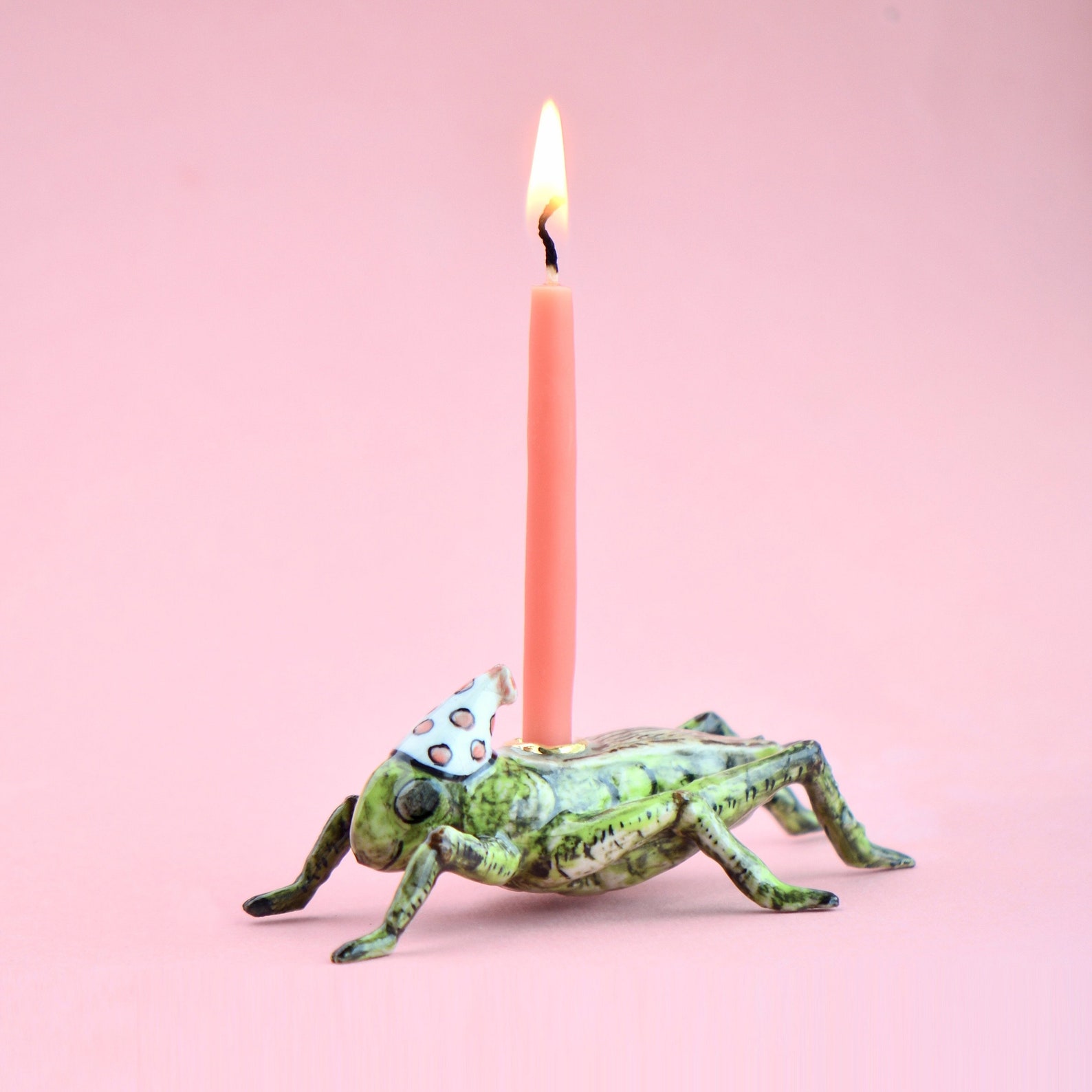 Which one of these is your favorite? And, what are some unique birthday party themes you have hosted or attended?
Monthly SVG Club:
Did you know...I have a craft club where you will receive an SVG file every month! Find out more about this cool little club here!

Happy Crafting!
- Catherine